Our Story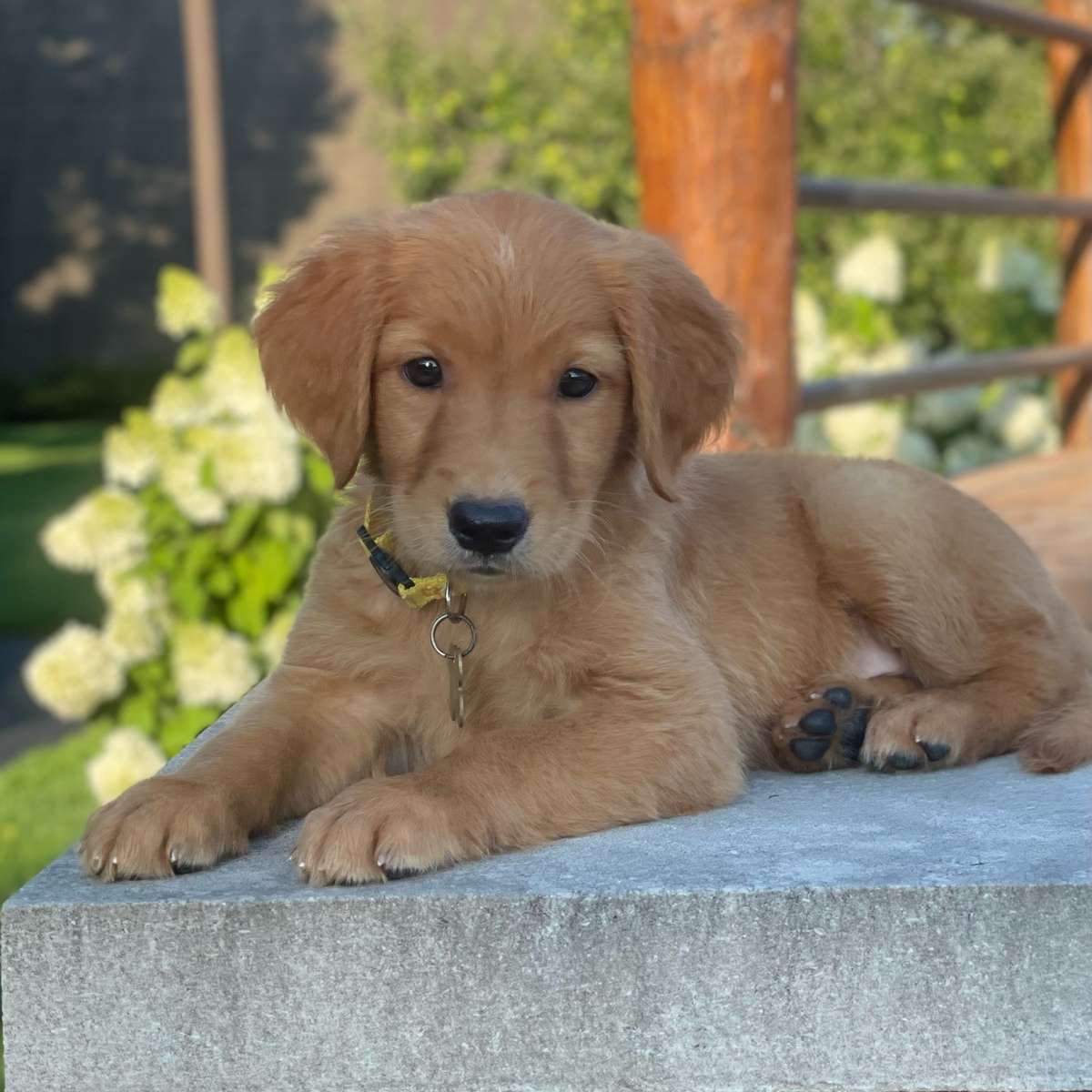 Welcome to Sunnyside Meadows!
In the past 20 years, our family has diligently selected well-bred Golden Retrievers from healthy, top-winning field line Golden Retrievers for our puppies' parents. In my undergraduate studies at Purdue University, and currently, as an engineer by profession, attention to detail has been vital. Here at Sunnyside Meadows, the details of what makes a great Golden Retriever is important to me. Our Golden Retriever puppies are from top winning, AKC registered field Golden Retrievers genetics that is rock solid in their health clearances. Our Golden parents are fully tested before they are allowed to have puppies and carefully screened for personalities that are family-friendly and eager to please. Attention to the science needed behind quality Golden Retriever breeding ensures our puppies will have the best possible opportunity for a long and healthy life, free of genetic health problems.
My parents gave my brother and me each a field Golden Retriever from the Top Brass kennel when we were young boys, and my love of this exuberant, beautiful, gundog was formed in long hours playing with our puppies. The friendship continued as they were adults. My memories of growing up are entwined with memories of our Goldens, also. My love of Golden Retrievers made it a natural choice to decide to raise this friendly and intelligent breed, for other families to also be able to enjoy a Golden Retriever puppy. With an endearing love of life, Goldens are serious workers at hunting and field work, enjoy working as therapy or service dogs and have a joyous and playful approach to life when not at work.
Our Golden puppies are playful, easy to train, athletic, and intelligent. They have the stamina and drive to enjoy activities with their families while still enjoying downtime just hanging out as well. Whether playing at the beach, swimming in the lake, or romping in the backyard with the kids, we have found our outgoing and merry Goldens to have the perfect personality for our family: sweet-natured, social, smart, and happy.
We are committed to the Golden Retriever breed and do everything in our power to maintain the health and integrity of both our Golden Retriever puppies and the adult Golden Retriever dogs that we breed. Each of our family-raised puppies is used to children and had the benefit of much early socialization and opportunities for positive interactions with our family. Here at Sunnyside Meadows, our foundation is quality breeding based on science, attention to detail, integrity in every interaction, and love of the Golden Retriever breed.
If you are looking for an Indiana Golden Retriever breeder you can trust, you have come to the right place.